Paper Exploration
The Exploration platform of Qresp | Explorer is a GUI to explore and make available data on a per-publication basis. It provides a portal for the scientific community to access data sets, tools and workflows of a published scientific paper, enabling the reproducibility and validation of the paper results.
Access a Qresp Server Instance
This step allows the user to choose one/all Qresp instances to explore the curated papers.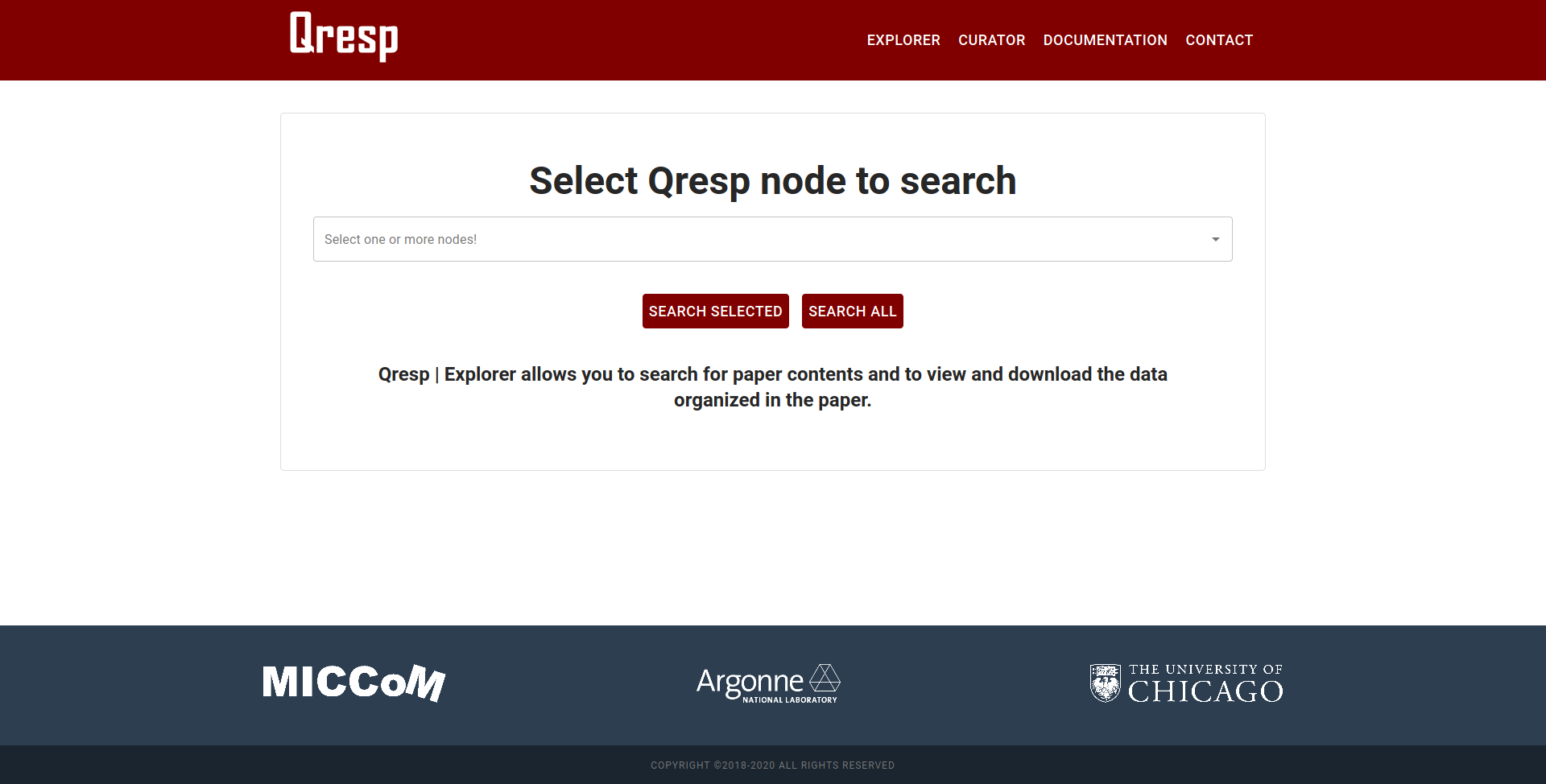 Search/Filtered Search View
This step allows the user to filter their search results by entering any of the following:
General keyword search

Collection names

DOI of paper

Tags to the paper

Title of paper

Authors of the paper

Publication source
Alternatively, the user can click the search button to view all papers without applying any filter.

View Paper Information
This step allows the user to view and download files that generated the figure/table, datasets, scripts, tools, workflow. You can see how it looks like in the screnshot below.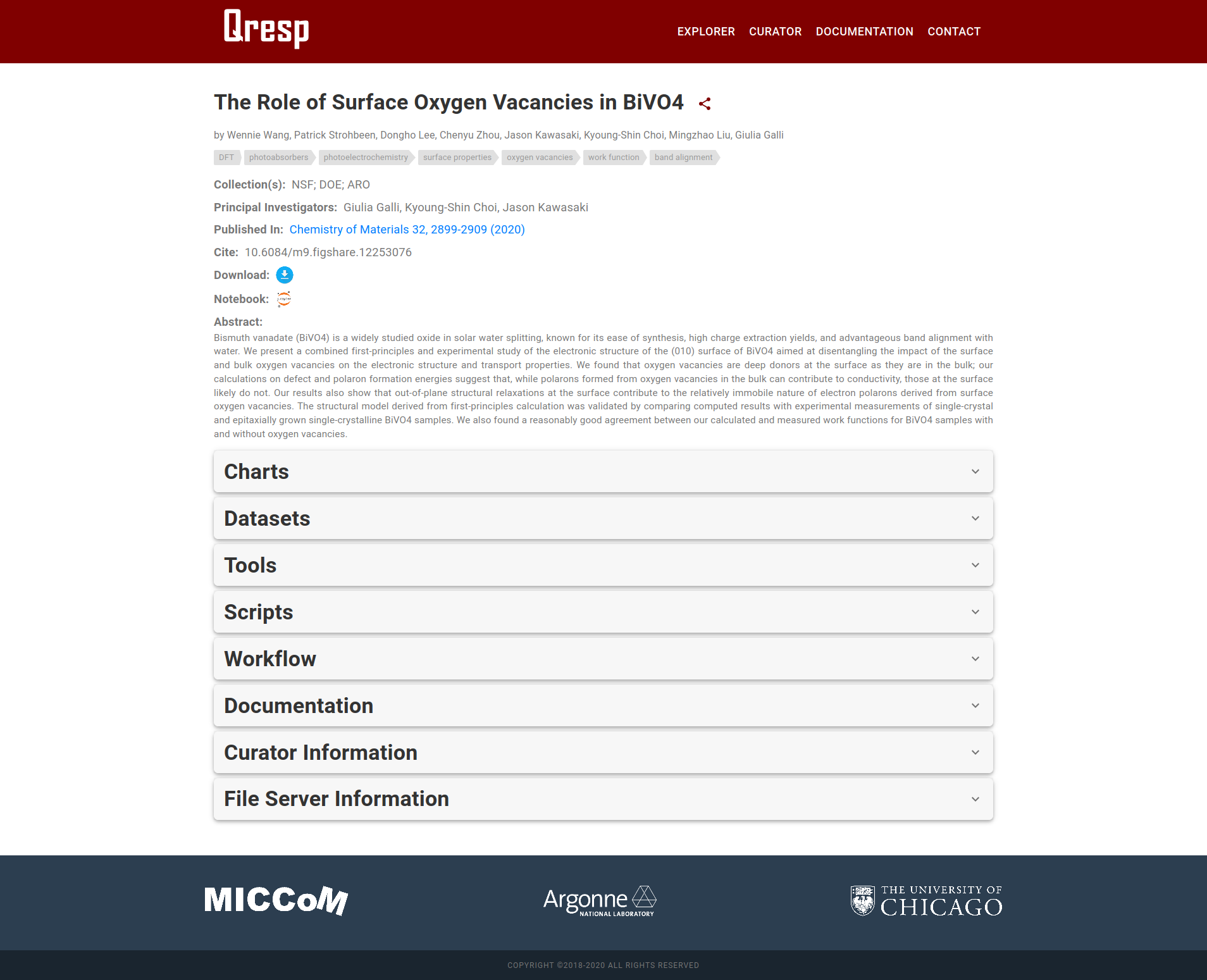 ---
We also provide explorers with extra features (listed below) when viewing charts. See image below, features are enclosed in a maroon box. Going left to right:

Data Tree
The Data Tree button shows all the files in a tree format, i.e. it redirects the user to the source of the data.
Workflow
The Workflow button shows the workflow which represents how the figure/table was created, i.e. a subgraph of the entire workflow generated by the user. It helps the user by keeping only the nodes that were involved in the creation of the chart.
Download
This step allows the user to redirect to Globus (if available) to download the entire paper content using GridFTP.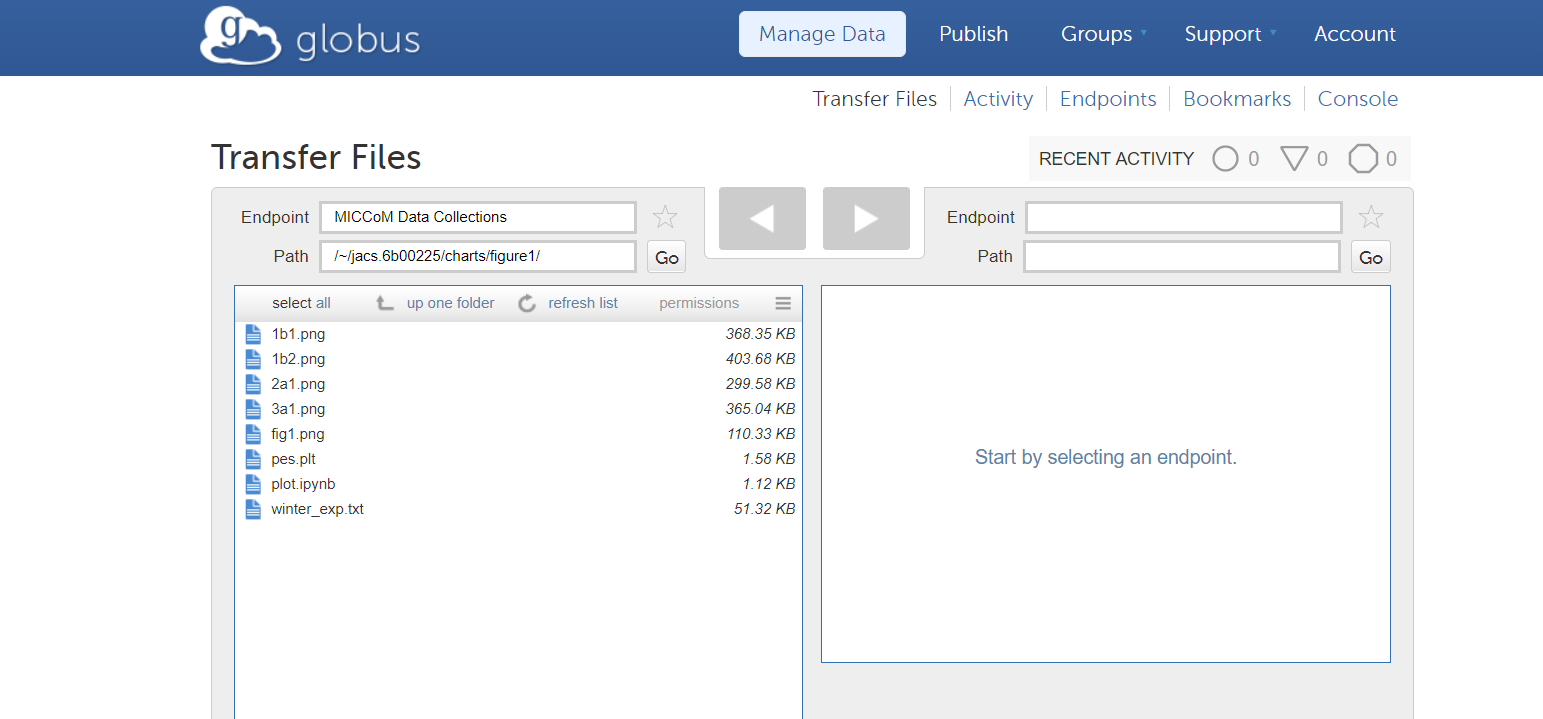 Notebook
The Jupyter Button redirects the user to the notebook file (previewed using nbviewer) provided by the user to create this chart, if available.